Conference: Transitions, career learning and career management skills
EVENEMANG
Datum:
19 oktober 2017 08:00
-
20 oktober 2017 18:00
Conference "Transitions, career learning and career management skills. Multi-disciplinary and critical perspectives", October 19-20, 2017, Stockholm University. Venue: the Swedish Museum of Natural History.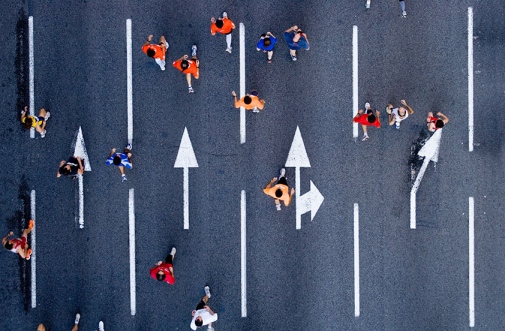 Registration is open
The research conference "Transitions, career learning and career management skills. Multi-disciplinary and critical perspectives" takes place at 19-20 October 2017 at Stockholm University, and is organised by a group of researchers within the national research network Career Development and Career Guidance, KAV (Karriärutveckling och karriärvägledning).
The conference brings up currently much-discussed issues in society and politics, in Sweden and internationally: how career choice and career development affect the establishment and mobility of individuals in their working life and may prevent social marginalization and exclusion.
However, Swedish research concerning young people's and adults' transitions, careers, and career competences is relatively sparse in international comparison, also as compared to several of our Nordic neighbour countries, and multi-disciplinary approaches are uncommon.
The conference aims at initiating and developing multidisciplinary research collaboration which can lead to increased knowledge about and critical understanding of transitions, career learning and career competence, by bringing together Swedish and international, particularly Nordic, researchers from various disciplines who share such a research focus.
Preliminary programme and registration please see this link
About the network
The research network Career Development and Counselling (KAV). Forte-funded national research network. Project leader: Professor Lisbeth Lundahl, Umeå University.
The network's purpose and specific tasks 2015-2017
KAV network's overall purpose is to serve as an arena for exchange of research between neighboring fields of research and researchers for career development, transitions from school to work and career counselling from compulsory school to working life. More specifically, the Network during 2015-2017 will:
analyzing research needs and initiate new research, within the network area,
organize an international conference (with special funds) on the network's theme in 2017. Conference papers of good quality provided as a basis for a special issue of a scientific journal alternative research anthology,
promote the establishment of a Nordic journal in the network area (special funds requested for this purpose),
develop an active website for communication within and outside the network with current research, the network and its activities,
contribute to stronger links between research and Swedish career counselling education and activities connected to the professional field, and also to collect research needs and ideas that emerge from the education side.
Senast uppdaterad: 12 maj 2017
Webbredaktör: Solveig Hauser
Sidansvarig: Institutionen för pedagogik och didaktik