Rebecca Ye
Rebecca Ye is Assistant professor in Education with a PhD i Sociology. She teaches on the International and Comparative Education masters programme as well as the masters programme in human relations (PAO).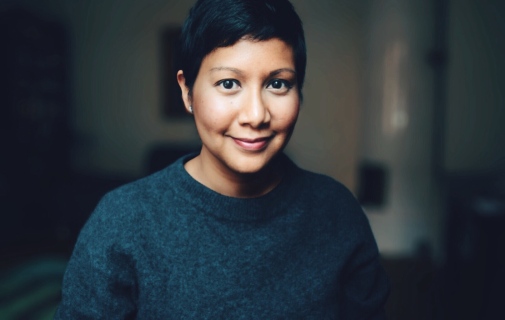 What is the topic in pedagogy that you are most passionate about?
I am very interested in the temporal and sociological aspects of transitions from education to work. In my research I have examined school to work pathways that are emerging and anticipatory as well as the converse: pathways that are established and institutionalised. In recent years I have also been very keen in methods training, particularly with regards to designing research for social inquiry in education.
What is your teaching philosophy?
I care about creating a safe learning environment for students, and care just as much about fashioning a learning space where students (and myself as teacher) can be pushed and challenged in our learning journeys.
Tell us about what you did before you came to Stockholm university?
Before life in academia, I worked in both the private and public sectors, for the foreign service as well as conducted research for policy and practice at the Institute of Southeast Asian Studies and Institute for Adult Learning in Singapore.
If you had to change your profession, what would you be?
Going to stick with this one.
Do you have any tips on literature that has inspired you?
"This is What Inequality Looks Like", by a Singaporean sociologist Teo You Yenn, is a book that has inspired me on various levels. Based on rigorous qualitative research, yet written in an extremely reflexive way that is accessible to readers outside of academia, the text compelled readers by raising tough questions about privilege and social inequality. The book also propelled a topic (that had a longstanding difficulty of being discussed and debated locally) into the public arena and offered people the vocabulary to engage in important national conversations. A feat demonstrative of how good social science research can have impact on public policy.
What are you currently working with?
This autumn term I have been teaching on the International and Comparative Education masters programme as well as the masters programme in human relations (PAO). On the research front, I am currently working on two projects. Thanks to the funding of the Swedish Research Council, our project group has just received a grant which will allow us to embark on an in-depth mixed methods project that examines trajectories into and out of the higher vocational education system (YH-utbildning) in Sweden. I am also working on a project that is concerned with revisiting the notion of "sponsored mobility" by examining a specific type of trajectory in Singapore: one where students are selected early and sponsored to study abroad in elite universities, with the obligation to return to their home country to take on a vocation in the public service.
Senast uppdaterad: 2 januari 2020
Webbredaktör: Solveig Hauser
Sidansvarig: Institutionen för pedagogik och didaktik