Seminarium: Professor Stefan Brauckmann. OBS! Föranmälan
EVENEMANG
Datum:
14 februari 2018 13:00
-
14 februari 2018 14:00
Plats:
Sal 1503, Frescativägen 54
OBS! Föranmälan senast 12 februari till Niclas Rönnström.
The relationship of context(s) and school leadership actions - hic sunt leones!?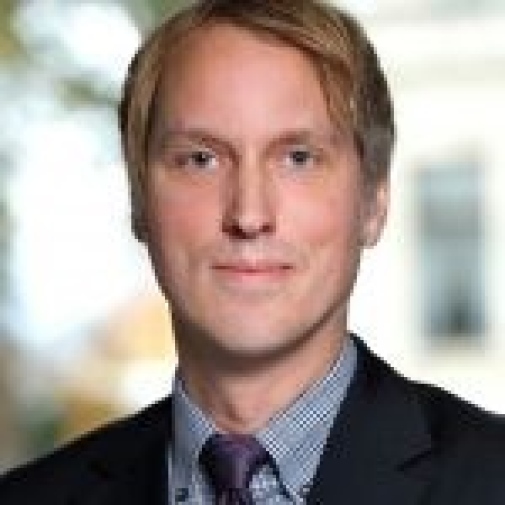 Univ.- Prof. Dr. habil. Stefan Brauckmann is the holder of the Chair on Quality Development and Quality Assurance in Education at the Institute of instructional and school development (IUS) of the Alpen-Adria-University Klagenfurt, Austria. He is invited to the SOUL Seminar Wednesday February 14th, 1.00-2.00 pm. He will speak and we will talk about the relationship of context[s] and school leadership actions – territories yet to be explored. (Would you like to attend please contact niclas.ronnstrom@edu.su.se).
Dr. Stefan Brauckmann earned his doctorate from Free University in Berlin. Stefan Brauckmann had worked for more than ten years as a research scientist at the Center for Research on Educational Governance of the German Institute for International Educational Research (DIPF), belonging to the Humanities and Educational Research Section of the Leibniz Association in Berlin. He was also serving as a standing in full professor at the University of Erfurt and was holding the chair of educational institutions and school development form 2012-2013. His main academic fields and interests lie within framework conditions to the education system as well as the different governing mechanisms in educational administration, management and leadership which affect the development of quality assurance and learning in education.
Prof. Brauckmann has participated as a researcher, scientific coordinator and project leader in several inter-(national) comparative studies. He was also the principal investigator of the SHaRP study "School leaders´activities between more responsibility and more power" which identified task structures and work load of school principals in six German provinces (Länder) differing in their degree of school autonomy. His recent research focuses on the relationship between the leadership styles school principals adopt when leading their schools towards higher student achievement, and their beliefs about the contextual and educational governance structures in which they operate.
Stefan Brauckmann has published in international book series and peer reviewed journals and has given keynote presentations at international symposia and congresses. Just recently he has edited, as a guest-editor-in chief, a special issue on "School leadership in Germany between low stakes testing and high expectations" in the International Journal of Educational Management. Furthermore, he was a visiting scholar at the Institute PACE (Policy Analysis for California Education) of UC Berkeley and Stanford University, the Open University of Cyprus, the University of Stellenbosch and the University of Umea, Sweden. Brauckmann has also acted as a consultant on a large-scale school leadership needs assessment study on behalf of the Commonwealth Secretariat and is consultant at the German Corporation for International Cooperation (GIZ) in the field of education. Within the global ISSPP Network Stefan Brauckmann represents the qualitative research activities on successful school leadership in Austria.
Prof. Brauckmann is also a jury member of the prestigious German School Award. The award was launched to honor educational achievements and help make them usable to improve the quality of schools all over Germany and in German international schools. The competition is based on six quality criteria: academic achievement, approach to diversity, quality of instruction, responsibility, school culture, and school development. He has worked and lectured in many countries including Greece, Cyprus, Croatia and acts in a German-wide program (under the patronage of Chancellor Dr. Angela Merkel) as mentor for outperforming students with a migration background.
Recently, he received the Outstanding Paper Award from the International Journal of Educational Management for the paper (co-authored with Dr. Alexandra Schwarz) "Autonomous leadership and a centralised school system – an odd couple? Empirical insights from Cyprus". This paper is distributed to members of the SOUL Research Group before the seminar Wednesday February 14th.
Welcome to an interesting SOUL Seminar with Prof. Stefan Brauckman.
Niclas Rönnström
Forskning om Skolors organisering, utveckling och ledning vid Institutionen för pedagogik och didaktik
Senast uppdaterad: 8 februari 2018
Webbredaktör: Solveig Hauser
Sidansvarig: EDU