Disputation: Politics of Contemporary Education Policy
EVENEMANG
Datum:
17 september 2021 09:00
-
17 september 2021 13:00
Plats:
Hörsal 2403, Frescativägen 54, Stockholms universitet, samt via Zoom
Anthemis Raptopoulou försvarar sin avhandling i pedagogik den 17 september kl 9.00. Disputationen kommer att hållas på engelska / The PhD defense will be held in English.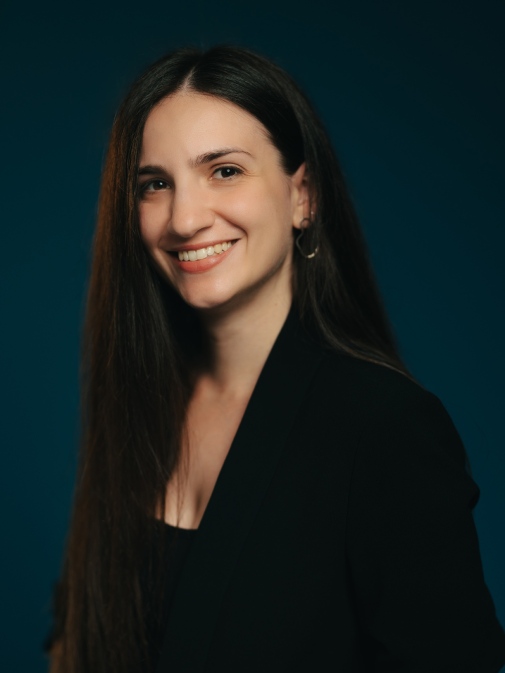 Länk till disputationen
https://stockholmuniversity.zoom.us/j/64356120375
(Instruktioner hur du installerar Zoom finns längst ned på sidan).
Avhandlingstitel
Politics of contemporary education policy. The case of programming in Swedish education.
Opponent
Professor Neil Selwyn, Monash University, Australia.
Betygsnämndsledamöter
Professor Linda Rönnberg, Institutionen för tillämpad utbildningsvetenskap, Umeå universitet, professor Malin Ideland, Institutionen för barndom-utbildning-samhälle, Malmö universitet och professor Stefan Lund, Institutionen för pedagogik och didaktik, Stockholms universitet och som suppleant docent Teresa Cerrato Pargman, Institutionen för data- och systemvetenskap, Stockholms universitet.
Handledare och ordförande
Professor Tore West, Institutionen för pedagogik och didaktik, Stockholms universitet som handledare och professor Max Scheja, Institutionen för pedagogik och didaktik, Stockholms universitet som ordförande.
Andra handledare
Fil. doktor Jonas Gustafsson, universitetslektor, Institutionen för pedagogik och didaktik, Stockholms universitet och fil. doktor Ulrika Bennerstedt, universitetslektor, Institutionen för pedagogik och didaktik, Stockholms universitet.
Avhandlingsbeskrivning
In recent years, computer programming has been introduced into school curricula in several national education systems across the world making it a key issue on the education policy agenda. In March 2017, the Swedish Government announced their decision to introduce programming as a mandatory teaching element as of the first grade of primary school. This doctoral thesis investigates the processes behind this recent change in the Swedish curriculum and aims to clarify the addition of programming in schools. The research is focused on the actors and actions that brought about this change and on how the addition of programming was argued for in policy texts, nationally and internationally. The methods employed in this thesis are those of network ethnography and critical discourse analysis. Network ethnography enables a mapping of relationships between the actors involved, while critical discourse analysis can provide further insights on discourse, social context, and the underlying power-relations. The empirical material is comprised of online links and texts regarding and by the actors involved in the policy agenda on programming, interviews with key policy actors, as well as national and international policy texts on the introduction of programming in schools.
According to the findings, the processes resulting in the introduction of programming in the Swedish schools have been both complex and dynamic engaging a wide range of actors including governmental and inter-governmental agencies, national and multinational companies, for- and non-for-profit organizations and educational institutions. One of the findings is that external actors both influenced and participated in these policy-making processes. The policy agenda on programming was shared in mixed policy arenas extending beyond national and institutional spaces and towards international and private ones. The analysis of the policy texts indicates that the teaching of programming in schools was promoted as the answer to a number of economic and societal needs, while the public discourse was dominated by economic motives and ideologies. In this thesis, the addition of programming in schools is perceived as an example of contemporary education policymaking. The findings demonstrate that the development of contemporary education policy no longer is confined within national borders, but takes place across borders and sectors involving a variety of actors. Emphasis is placed on the influence of external interests on education policy. In addition, this thesis highlights the importance of out-of-the-parliament processes both locally and internationally, and their capacity to influence policy-making. This study underscores the increasing complexity which characterizes education policy in a globalized context, especially in the area of education technology.
Instruktioner hur du installerar Zoom
Om du redan har installerat Zoom är det bara att följa instruktionerna på skärmen. Du kan även följa disputationen utan att ladda ner Zoom-applikationen. Välj då Avbryt och följ den finstilta länken Join from your browser längst ner på dialogsidan. Om inte länken fungerar med din vanliga webbläsare – pröva att kopiera in möteslänken i en annan webbläsare, t.ex. Chrome. När du kommit vidare behöver du sedan eventuellt skriva in ditt namn samt klicka i att du inte är en robot för att komma in i Zoom-mötet.
Om du vill installera Zoom kan du följa instruktionerna på skärmen – observera att det tar en stund och att du förmodligen behöver klicka på möteslänken igen efter installation.
Senast uppdaterad: 8 september 2021
Webbredaktör: Solveig Hauser
Sidansvarig: Institutionen för pedagogik och didaktik