Meet our researchers: Lifelong learning in a changing world
EVENT
Date:
19 April 2018, 3.00 PM
-
19 April 2018, 4.30 PM
Venue:
Department of Education, Frescativägen 54, level 5, room: 1511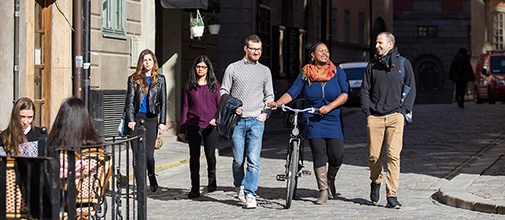 Join us in a dialogue on newly launched educational research
Doctoral students at the Department of Education invite you to a presentation and dialogue on the role of educational research in society.
Thursday 19th April 2018: 15—16.30. Free.
Venue/find your way: Department of Education, Frescativägen 54, level 5, room: 1511
As societies change and develop, new questions, challenges and opportunities arise. Educational research plays an integral role in helping shape societal efforts to address each of these new developments in many ways including: increasing knowledge about these issues, sharing expertise, and ultimately helping society design and strengthen related educational efforts. How can knowledge and learning help us make informed decisions?
Welcome to join us in a dialogue on several newly launched educational research projects. After 30 minutes of short presentations we will discuss and explore the ways in which new educational research can be relevant to different target audiences and used for the public good. This is a meeting you will not want to miss!
Coffee and sandwiches will be provided.
This event is open to all and there is no need to register.
Participants: PhD students at the Department of Education, Stockholm University
Convener: Klara Bolander Laksov, Associate Professor.
About Education
Researchers in Education often explain their research as the study of and contributing to the sustainable development of human lifelong learning. Education is a collection of a variety of studies and theories about the processes involved in advocacy and change. The processes are studied at individual, group, organizational and societal levels, both locally and globally and in many different environments; for example within formal settings such as schools and workplaces but also in non-formal interactions in everyday life.
Last updated: March 20, 2018
Page editor: Annika Forslund
Source: Department of Education