Hidehisa Matsumoto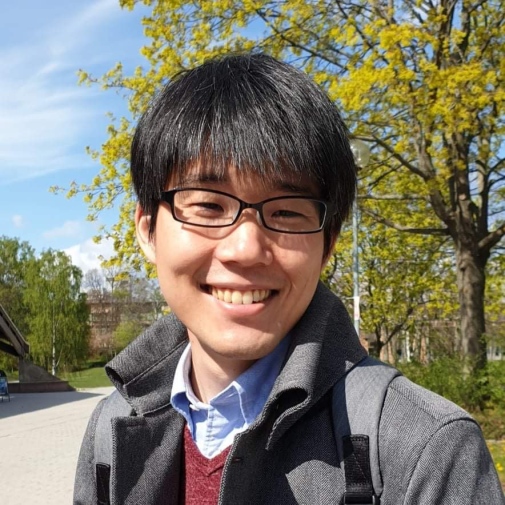 Please tell us a bit about your background.
I am from Tokyo, Japan. I got a bachelor's degree in political science at Meiji University in Japan. I majored in the history of Japanese political thought since I was interested in the "Nihonjin-ron" which studies concerning the uniqueness and root of Japanese. Also, I studied Japanese and Western politics, comparative sociology, statistics, foreign languages, Japanese literature, and a few courses from the teaching license track.
During the last summer vacation of the bachelor program, I participated in a German language intensive program at Vienna University in Austria. Attending this program, I was very attracted to the value of interactions with people having different backgrounds. Therefore from 2011, I worked as an administrator at Meiji University to promote this kind of international activities to Japanese students. I engaged in the promotion of a study-abroad program and the development of English language education for several years. To enhance my theoretical and practical knowledge to contribute to developing the internationalization of higher education, I decided to apply for this program.
Why did you choose the Master's Programme in International and Comparative Education?
There are a few reasons for choosing this program. First, my professional goal is to work with policy-making strategies about internationalization at higher education or a worldwide educational organization. I believe this program will offer me vital knowledge through learning courses about both theory and real educational topics. Also, I am attracted to opportunities to visit organizations like the UNESCO and OECD. Finally, I like the Swedish culture and lifestyle since I experienced a 1-year internship as an international officer at a university in Stockholm in 2016. That experience motivated me to change myself from a staff to a master student.
How are you finding your studies so far?
The master's program here differs from my bachelor's study. My bachelor study focused on building comprehensive knowledge, while this master's program emphasizes on reflecting knowledge. Courses in the master program contain not only reading assignments, lecture, but also discussion, presentation, and workshop. That difference was challenging for me to change my mindset for learning and studying, but now I enjoy it.
What do you enjoy most about the programme?
A wide range of student backgrounds in the same cohort provides me with multiple views about education. For example, one day we discussed an imaginary country as a case study to critically analyze the state and its education system as well as make solutions for creating a better society. We raised so many points in the debate and also compared them to the situations in our home countries. That fascinating discussion was not possible without such a diversity of students' backgrounds. Stockholm University offers really international and multi-cultural environments.
What advice do you have for students who are thinking about applying for the programme?
I think it is important to imagine what you will do after you finish this program. If you have a clear image of future career and find a close relationship between the image and this program, your letter of intent for admission will be more persuasive. This program does not offer you a teaching license or internship opportunities connecting you to the labor market. But it equips you with analytical skills to view educational phenomena from international and comparative perspectives.
Also, I recommend that you check materials on the department website. On the website, you can read the course syllabus, literature lists for the courses, and master theses written by graduates. That information helps you to know the program in detail and imagine what you are going to study.