Elisa Amicone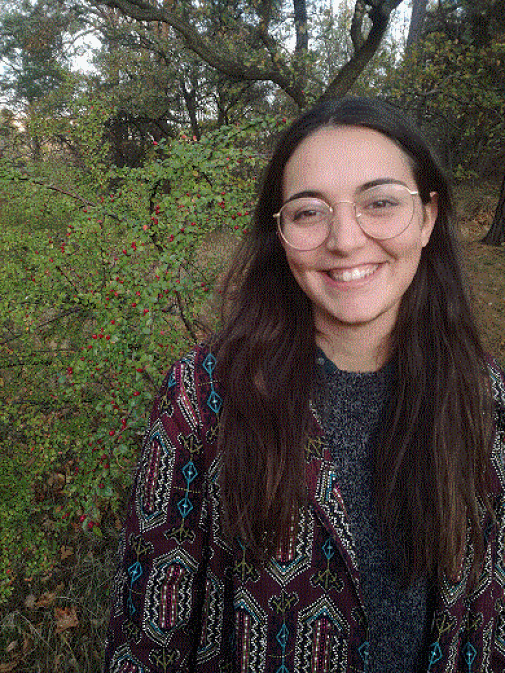 Please tell us a bit about your background.
I am from Rome, Italy where I completed my bachelor studies in Education Science, at Sapienza University of Rome in July 2017. My thesis explored the importance of learning environments through the analysis of a school architecture project. In the last year of my studies, I was an intern in a group home for immigrant minors. In that time, I realized I wanted to explore education from many different levels, so I started searching for a master programme abroad, and before even realizing it, I was in Stockholm!
Why did you choose the Master's Programme in International and Comparative Education?
I chose this programme because I strongly believe in the impact that education has on improving the understanding of ourselves and the Other. For this reason I wanted to study education on a deeper and broader level, to learn and reflect upon how international education should orient itself to support societal challenges.
When I started studying Education Sciences in Rome, my aim to become a teacher started changing, as soon as I realized I wanted to make my best to improve Italian school system on a broader level. I was searching for a programme that could offer me a better understandings of political, philosophical and societal aspects of education. Last but not least, I wanted to improve my academic English and live in a new country!
How are you finding your studies so far?
I find my studies truly challenging. The courses always push me to question my knowledge of reality.
In the lectures we work together to look at things from different point of views. The learning environment is very inspiring and the teachers are helpful and caring. I really feel that I am not treated "only" as a student but as someone that is part of a learning group committed to work together to improve the world a little bit! The variety of the topics explored in the courses are making me discover new fields of interests and this really opens my possibilities for the next future.
I want to mention that I am having some troubles with my academic writing skills but I am definitely learning how to improve it!
What do you enjoy most about the programme?
Through this programme I had the opportunity to meet many people from all over the world. I think that this is the best way to get to know other cultures! Sharing to each other our stories and backgrounds is certainly inspiring and open minding. Studying together is enriching and is teaching me a lot about differences, even when we are in the cafeteria for the "pot luck", with our teachers as well. I enjoy the interdisciplinary nature of the programme because is meeting the expectations that I had about it.
What advice do you have for students who are thinking about applying for the programme?
This programme is challenging and dynamic. Exploring education under many aspects opens your possibilities and broadens your interests. If you like doing research and have the opportunity to dig into different fields related to education, then I strongly recommend this programme! Friendly advice: if this is the first time abroad and the idea of moving to another country for two years sounds scary, don't worry, time really flies (unfortunately)!