About us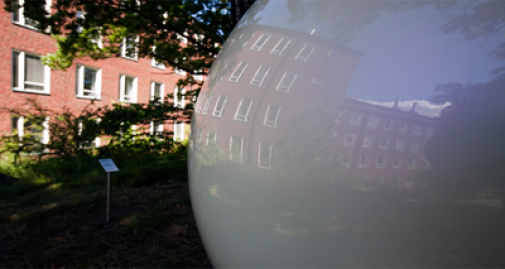 The Department of Education has expanded considerably in recent years. Today we have about 8000 active students in our various courses and programmes, from first to third level. We welcome exchange students from all over the world.
The Department currently has 160 employees, one hundred researchers/teachers, over 40 PhD students and 20 administrators. Since summer 2009 you will find us in a red brick house in the northern part of campus, Frescativägen 54, just behind the Museum of Natural History.
It may seem a bit hard to find us. But when you see the sculpture The Pearl by Frida Tebus beside the entrance, then you are here.
Welcome!
Last updated: March 10, 2021
Page editor: Karin Larsson
Source: Department of Education