Julia Gillard's Presentation on the Global Partnership for Education
Julia Gillard, Chairwoman of the Global Partnership for Education (GPE) and the former Prime Minister of Australia, visited the Department of Education on May 19th, 2016 and gave a presentation on GPE's work in supporting developing countries to ensure that every child receives a quality basic education, prioritizing the poorest, most vulnerable and those living in fragile and conflict-affected countries.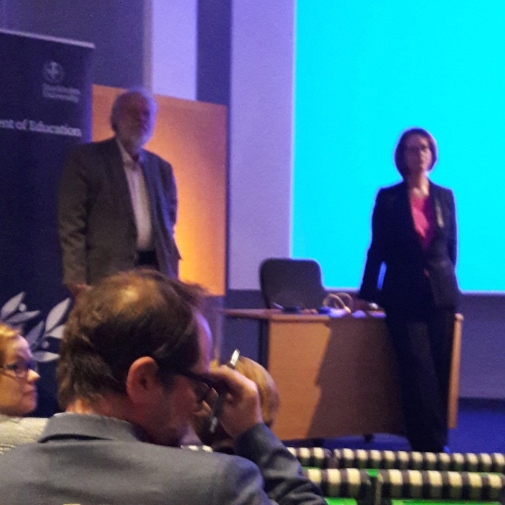 Julia Gillard is a strong advocate for women's rights and she began her lecture by commenting on how great it was to be visiting Stockholm University, the university that had appointed the first female professor in Sweden in 1889, Sonja Kovalevsky, whom also was the world's first female professor in mathematics.
The Global Partnership for Education works with more than 20 donor governments, and international organizations, the private sector and foundations, teachers, and civil society/NGOs in 65 developing countries in order to achieve education goals and ensure that all children have access to a quality education (Source: GPE).
There are still many children who don't have access to education:
124 million children of primary and lower-secondary school age are out of school (2013), a decline of 37% since 2000 (Source: UIS)
Approximately 1 in 4 young people in low and lower-middle income countries is illiterate (Source: GEM Report 2013/2014, p. 208)
250 million children either don't make it to grade 4 or don't have basic skills in reading, writing and math by the time they reach grade 4; 130 million of these children are in school and not learning. (Source: GEM Report 2012, p.7, 35)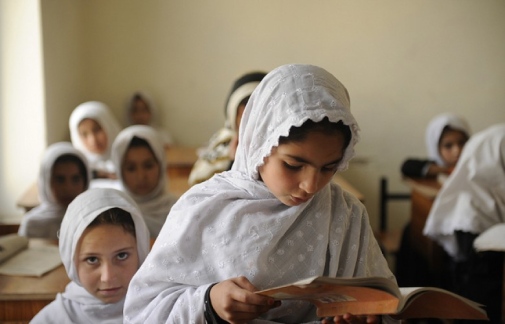 Education is Critical During Times of Conflict and Crisis
Fragile and conflict-affected countries have experienced a rise in their out-of-school population, yet education in humanitarian and crisis situations continues to receive a small portion of the overall humanitarian budget. A focus on education in these countries promotes peace building and conflict mitigation, and can foster economic growth. The re-establishment of education systems in these areas can provide a visible sign of a return to normalcy (Source: GPE).
By 2030, All Children Should Have Access to Free, Equitable and Quality Schooling
Education is key to the success of all 17 Sustainable Development Goals of the United Nations 2030 Agenda for Sustainable Development (a follow-up to the Millenium Development Goals). Education reduces poverty, leads to better health, prevents inequality and injustice, drive sustainable development, helps us protect the planet, and requires partnership.
Goal-4 of The Global Goals for Sustainable Development is to "Ensure inclusive and equitable quality education and promote lifelong learning opportunities for all".One of the targets of Goal-4 is to ensure that all girls and boys complete free, equitable and quality primary and secondary education leading to relevant and Goal-4 effective learning outcomes, by 2030.
For more information on the Global Partnership for Education, click here
The Department of Education offers the Master's Degree Programme in International and Comparative Education. For more information on the programme, click here