Carina Carlhed Ydhag is the new head of the Department of Education
Carina Carlhed Ydhag is the new head of the Department of Education. Carina Carlhed Ydhag is an Associate professor in Educational sociology and senior lecturer in Education. She has been leading the work at the department since 1 August 2020.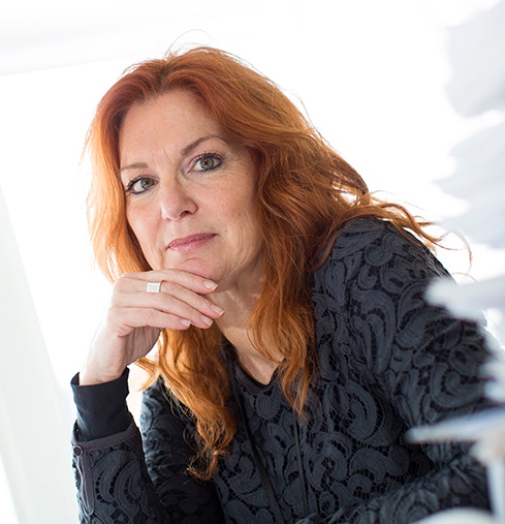 Welcome! Tell us briefly about your background and what you did before you step in as head of department.
- Thanks! Yes, I have done many different things over the years and have a very serpentine career and study path. For example, I am trained at upper secondary level both in Electronics and Heath care and have worked in these areas. At university level, I have studied two educational programmes, first as a preschool teacher and later I took a master's degree with a focus on working life and organizational pedagogy. When I finished my degree in Education in 1998, I got a job in the university sector and have not left it since. I have not grown tired because there are so many exciting opportunities to work with different assignments within the framework of Education - with research, teaching and collaborations with municipalities, county councils and companies. This summer, I completed a three-year assignment as Director of studies for postgraduate education at the department and now I am stepping on a three-year assignment as Head of department.
What are your research interests?
- I have always been fascinated by cultural symbols and how people value each other and each other's actions. What makes something more valuable than anything else? What creates boundaries of "we" and "them"? For example, I have studied social fields where different professional groups and organizations mobilise around a specific professional expertise and how hierarchies are created in the processes. In general, I am a quite curious person and I have several research interests because of that. At the moment, I am working on a qualitative longitudinal project in which we follow about fifty upper secondary students in the transition to university studies and also study how they have managed to achieve well in school.
How will we notice that the department got a new head of department?
- It will probably not be noticed that much, haha. No seriously, the organization I take over is well-functioning and has incredible capacity in terms of the overall competence. My task is not to be in the spotlight but to work in the background to support all competent employees, to ensure that the department functions in a good way and that we follow laws and regulations. And of course, that we keep up with our time and contribute important skills that are needed in our society. It will be exciting!

Read more about Carina Carlhed Ydhag
Last updated: September 25, 2020
Page editor: Karin Larsson
Source: EDU