Reed T. Curtis to defend his doctoral thesis
EVENT
Date:
27 May 2020, 10.00 AM
-
27 May 2020, 1.00 PM
Venue:
Via Zoom
Reed T. Curtis will defend his doctoral thesis on May 27, 2020 at 10 am via Zoom. The link to Zoom is posted below. The PhD defense will be held in English.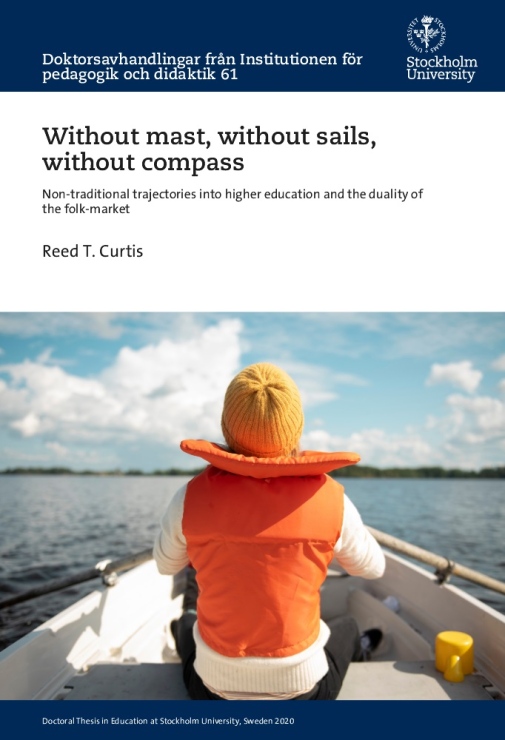 Title of thesis
Without mast, without sails, without compass - Non-traditional trajectories into higher education and the duality of the folk market.
Opponent
Professor Rie Thomsen, Danish School of Education, Aarhus University.
Examining Committee Members
Professor Lars Geschwind, Department of Learning, Royal Institute of Technology, Associate professor Martin G. Erikson, Department of Educational Research and Development, University of Borås, Professor Camilla Thunborg, Department of Education, Stockholm University and the deputy committee member Professor Nihad Bunar, Department of Special Education, Stockholm University.
Supervisor and Chair of the defence
Professor Klara Bolander Laksov, Department of Education, Stockholm University.
Assistant Supervisors
Associate Professor Fredrik Hertzberg and Professor Max Scheja, Department of Education, Stockholm University.
Thesis description
Through an abductive case-study of present-day students entering higher education, the author explores the sociocultural history of Sweden, the Swedish education system, student self-efficacy beliefs, and the educational trajectories students experience on their way into higher education. This research uses a mixed methods design where a quantitative survey and qualitative narrative interviews complement each other. Ultimately, the author developed the concept of the folk-market, which better represents the current neoliberal welfare model present in late modern Sweden. The folk-market must be understood as a duality. The folk-market is both a market for folk and a market of folk.
Link to Zoom
https://stockholmuniversity.zoom.us/j/65667258036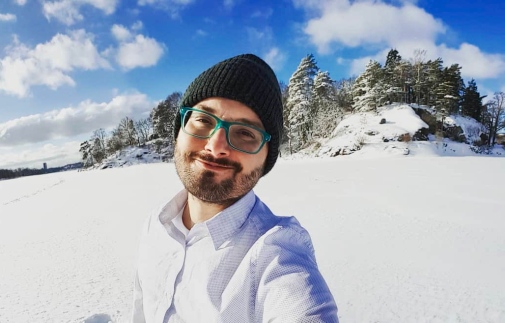 Last updated: June 1, 2020
Page editor: Karin Larsson
Source: IPD