4th Joint International Seminar: Education for Diversity
The 4th Joint International Seminar between the Faculty of Education at the University of Tokyo and the Department of Education at Stockholm University, as well as the 2nd year with guests from the Faculty of Education and Psychology at the University of Jyväskylä, took place February 19th-21st, 2018 at Stockholm University.
A total of six faculty and staff members and twenty-seven Bachelor, Master, and PhD students from the University of Tokyo, as well as five students and one faculty member from the University of Jyväskylä, were in attendance. From Stockholm University, faculty, staff, and PhD students from the Department of Education, students in the Master's programme in International and Comparative Education (also at the Department of Education), and staff from the university International Office were present during the seminar.
The purpose of the seminar was to strengthen relations between the universites, as well as to provide a platform for young researchers to reflect and exchange views on emerging research issues in education for diversity.
The three-day program consisted of presentations by faculty members, student sessions, campus tours, and visits to two schools in the Stockholm area.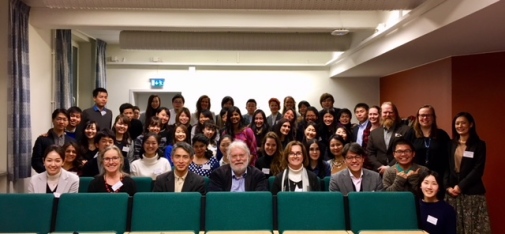 Last updated: March 1, 2018
Source: EDU